THE NEW STANDARD IN PET TAGS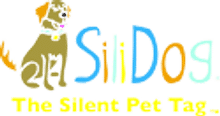 My Best Friends Barkery is proud to carry SILIDOG in Banner Elk, North Carolina. Five years later, SiliDog continues to revolutionize the global pet tag industry.
Leading provider of pet tags, SiliDog, expands Globally, to over 60 countries, spreading their Every Dog is a SiliDog message.
Products
Red Bone
Orange Bone
Yellow Bone
Blue Bone
Pink Bone
White Bone
Purple Bone
Green Bone
Pink Heart
Purple Heart
Red Heart
Yellow Heart